Shop by Brand
Information
Payment

We can only accept bank transfer or card payments at this time. Sorry for any inconvenience.
Recently Added
Contact Us
We are here to help
If you have any queries, feedback or anything else, please don't hesitate to let us know via the Contact Form below, we will then get back to you shortly.
Latest Products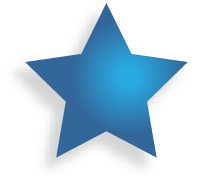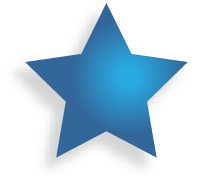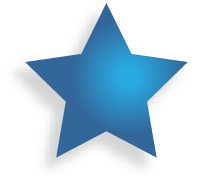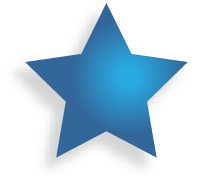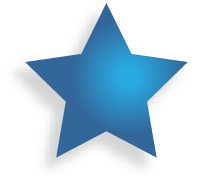 Excellent service
1st order with S&R was very fast, products were excellent, would recommend 100%. Thanks S&R!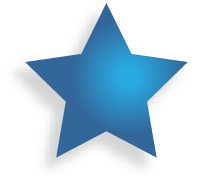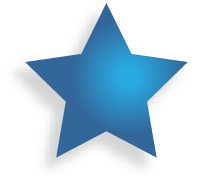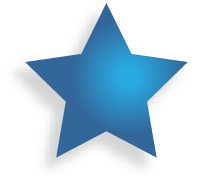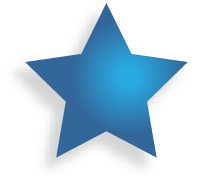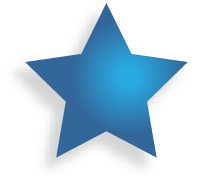 Great value & service
Cheerful friendly staff. Excellent service. Good range of products. Raw, Swan Rizla, Clipper etc. Superb value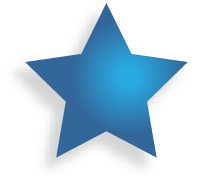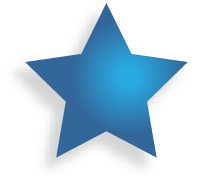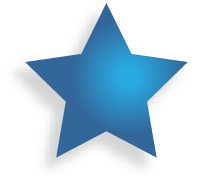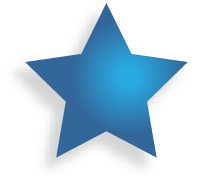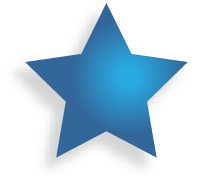 Excellent service & Best product range!
The best service and prices and always have the latest products. Our favourite suppier :)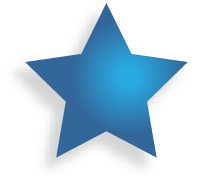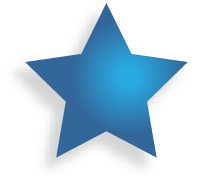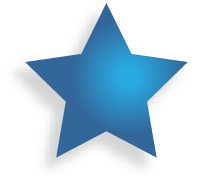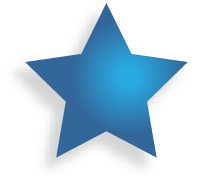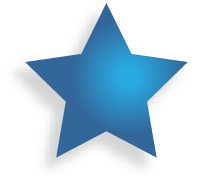 great customer service & products
S&R have an amazing range of products which are delivered next day. The whole team are really nice, friendly, and helpful.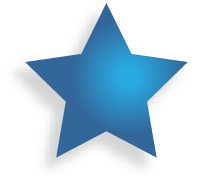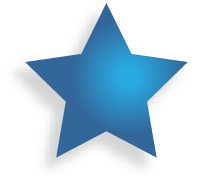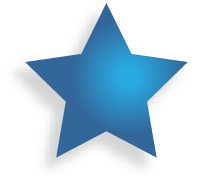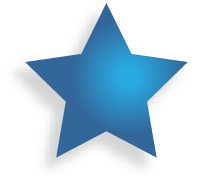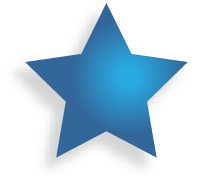 Easy of Order
Excellent company to work with. Sales staff are very helpful, informative and honest in giving advice. I would work with this company for a long time to come
❮
❯
Feel Free to Browse, Download or Share Our Catalogue Below

Rolling King Silver Slim Kingsize Rolling Papers - Pack of 3 - 60 per Box£0.65 £0.48

| | | |
| --- | --- | --- |
| | | In stock, immediate despatch |

Rolling King MULTICOLOURED Small Stainless Steel Rolling Tray - £3.95

| | | |
| --- | --- | --- |
| | | In stock, immediate despatch |

Rolling King MULTICOLOURED Large Stainless Steel Rolling Tray - £4.95

| | | |
| --- | --- | --- |
| | | In stock, immediate despatch |

Rolling King GOLD Small Stainless Steel Rolling Tray - £3.95

| | | |
| --- | --- | --- |
| | | In stock, immediate despatch |

Rolling King GOLD Large Stainless Steel Rolling Tray - £4.95

| | | |
| --- | --- | --- |
| | | In stock, immediate despatch |

Rolling King SILVER Small Stainless Steel Rolling Tray - £3.95

| | | |
| --- | --- | --- |
| | | In stock, immediate despatch |

Rolling King SILVER Large Stainless Steel Rolling Tray - £4.95

| | | |
| --- | --- | --- |
| | | In stock, immediate despatch |

Rolling King - Menthol Infusion Cards - 25 Cards per Box - 25 Cards per Box£4.75

| | | |
| --- | --- | --- |
| | | In stock, immediate despatch |

Rolling King Premium GREEN Regular Cut Corners Rolling Papers - Box of 100£9.99

| | | |
| --- | --- | --- |
| | | In stock, immediate despatch |

Rolling King Premium SILVER Kingsize Slim Rolling Papers - 50 per Box£10.99

| | | |
| --- | --- | --- |
| | | In stock, immediate despatch |

Rolling King Green Regular Rolling Papers - Pack of 10 - Packs of 10£0.65

| | | |
| --- | --- | --- |
| | | Low stock, immediate despatch |

Rolling King Green Regular Rolling Papers - Pack of 8 - Packs of 10£0.59

| | | |
| --- | --- | --- |
| | | In stock, immediate despatch |

Rolling King Extra Slim Filter Tips - 25 x 600 tip bags£14.75

| | | |
| --- | --- | --- |
| | | Low stock, immediate despatch |

Rolling King Slim Filter Tips - 25 x 600 tip bags£14.75

| | | |
| --- | --- | --- |
| | | In stock, immediate despatch |

Rolling King Menthol Extra Slim Filter Tips - 25 x 300 tip bags£14.75

| | | |
| --- | --- | --- |
| | | In stock, immediate despatch |

Rolling King Organic Hemp Rolling Tips Box of 32 x 3 - £9.95 £6.95

| | | |
| --- | --- | --- |
| | | In stock, immediate despatch |

Rolling King Rolling Tips Box of 32 x 3 - £6.95

| | | |
| --- | --- | --- |
| | | In stock, immediate despatch |
Top Sellers
RAW Classic King Size Slim Rolling Papers - Box of 50£13.45 £12.75

| | | |
| --- | --- | --- |
| | | In stock, immediate despatch |

RAW Original Regular Standard Rolling Tips - Box of 50£4.95

| | | |
| --- | --- | --- |
| | | In stock, immediate despatch |

RAW Classic Connoisseur King Size Slim Rolling Papers & Tips - 24 per Box£12.95 £11.45

| | | |
| --- | --- | --- |
| | | In stock, immediate despatch |

RAW Classic King Size 3 Pack Cones - 32 x 3 Packs£17.95

| | | |
| --- | --- | --- |
| | | In stock, immediate despatch |

Rizla Green Regular Rolling Papers - Box of 100£12.95

| | | |
| --- | --- | --- |
| | | In stock, immediate despatch |

Rizla Blue Regular Rolling Papers - 100 per Box£12.25 £11.45

| | | |
| --- | --- | --- |
| | | In stock, immediate despatch |

Rizla Silver King Size Slim Rolling Papers - 50 per Box£14.95 £13.95

| | | |
| --- | --- | --- |
| | | In stock, immediate despatch |

Rizla Blue King Size Slim Rolling Papers - Box of 50£13.25 £12.95

| | | |
| --- | --- | --- |
| | | In stock, immediate despatch |
Our Products
Rolling King Silver Slim Kingsize Rolling Papers - Pack of 3 - 60 per Box£0.65 £0.48

| | | |
| --- | --- | --- |
| | | In stock, immediate despatch |

Rolling King MULTICOLOURED Small Stainless Steel Rolling Tray - £3.95

| | | |
| --- | --- | --- |
| | | In stock, immediate despatch |

Rolling King MULTICOLOURED Large Stainless Steel Rolling Tray - £4.95

| | | |
| --- | --- | --- |
| | | In stock, immediate despatch |

Rolling King GOLD Small Stainless Steel Rolling Tray - £3.95

| | | |
| --- | --- | --- |
| | | In stock, immediate despatch |

Rolling King GOLD Large Stainless Steel Rolling Tray - £4.95

| | | |
| --- | --- | --- |
| | | In stock, immediate despatch |

Rolling King SILVER Small Stainless Steel Rolling Tray - £3.95

| | | |
| --- | --- | --- |
| | | In stock, immediate despatch |

Rolling King SILVER Large Stainless Steel Rolling Tray - £4.95

| | | |
| --- | --- | --- |
| | | In stock, immediate despatch |

Rolling King Premium GREEN Regular Cut Corners Rolling Papers - Box of 100£9.99

| | | |
| --- | --- | --- |
| | | In stock, immediate despatch |

Rolling King Premium SILVER Kingsize Slim Rolling Papers - 50 per Box£10.99

| | | |
| --- | --- | --- |
| | | In stock, immediate despatch |

Rolling King 1¼ 78mm Metal Rolling Machine - Box of 24£12.95

| | | |
| --- | --- | --- |
| | | Low stock, immediate despatch |

Rolling King Extra Slim Filter Tips - 25 x 600 tip bags£14.75

| | | |
| --- | --- | --- |
| | | Low stock, immediate despatch |

Rolling King Regular 70mm Acrylic Rolling Machine - Box of 12£5.95

| | | |
| --- | --- | --- |
| | | In stock, immediate despatch |

Rolling King Rolling Tips Box of 32 x 3 - £6.95

| | | |
| --- | --- | --- |
| | | In stock, immediate despatch |

Rolling King Slim Filter Tips - 25 x 600 tip bags£14.75

| | | |
| --- | --- | --- |
| | | In stock, immediate despatch |

Royal Blunts XXL Wraps Mango Tango - 2 wraps per Pack - 25 Packs per Box£9.95

| | | |
| --- | --- | --- |
| | | In stock, immediate despatch |

Royal Blunts XXL Wraps OGK - 2 wraps per Pack - 25 Packs per Box£9.95

| | | |
| --- | --- | --- |
| | | In stock, immediate despatch |

Royal Blunts XXL Wraps Russian Cream - 2 wraps per Pack - 25 Packs per Box£9.95

| | | |
| --- | --- | --- |
| | | In stock, immediate despatch |

Royal Hemp Blunts Berries - 4 Blunts per Pack - 15 Packs per Box£9.95

| | | |
| --- | --- | --- |
| | | In stock, immediate despatch |

Royal Hemp Blunts Blueberry - 4 Blunts per Pack - 15 Packs per Box£9.95

| | | |
| --- | --- | --- |
| | | In stock, immediate despatch |

Royal Hemp Blunts Bubblegum - 4 Blunts per Pack - 15 Packs per Box£9.95

| | | |
| --- | --- | --- |
| | | In stock, immediate despatch |

Royal Hemp Blunts Cali-fire - 4 Blunts per Pack - 15 Packs per Box£9.95

| | | |
| --- | --- | --- |
| | | In stock, immediate despatch |

Royal Hemp Blunts Grape - 4 Blunts per Pack - 15 Packs per Box£9.95

| | | |
| --- | --- | --- |
| | | In stock, immediate despatch |

Royal Hemp Blunts Mango - 4 Blunts per Pack - 15 Packs per Box£9.95

| | | |
| --- | --- | --- |
| | | In stock, immediate despatch |

Royal Hemp Blunts Naked - 4 Blunts per Pack - 15 Packs per Box£9.95

| | | |
| --- | --- | --- |
| | | In stock, immediate despatch |

Royal Hemp Blunts OGK - 4 Blunts per Pack - 15 Packs per Box£9.95

| | | |
| --- | --- | --- |
| | | In stock, immediate despatch |

Royal Hemp Blunts Purple Haze - 4 Blunts per Pack - 15 Packs per Box£9.95

| | | |
| --- | --- | --- |
| | | In stock, immediate despatch |

Royal Hemp Blunts Strawberry - 4 Blunts per Pack - 15 Packs per Box£9.95

| | | |
| --- | --- | --- |
| | | In stock, immediate despatch |

Royal Hemp Blunts Sweets - 4 Blunts per Pack - 15 Packs per Box£9.95

| | | |
| --- | --- | --- |
| | | In stock, immediate despatch |

I-Lighter - Evil Eyes - 48's - Flint Lighters 48s£6.99

| | | |
| --- | --- | --- |
| | | Low stock, immediate despatch |

I-Lighter - Kiss Me - 48's - Flint Lighters 48s£6.99

| | | |
| --- | --- | --- |
| | | In stock, immediate despatch |

I-Lighter - Kiss Me Leaf - 48's - Flint Lighters 48s£6.99

| | | |
| --- | --- | --- |
| | | In stock, immediate despatch |

I-Lighter - Peace/Love - 48's - Flint Lighters 48s£6.99

| | | |
| --- | --- | --- |
| | | In stock, immediate despatch |

I-Lighter - Happy Faces - 48's - Flint Lighters 48s£6.99

| | | |
| --- | --- | --- |
| | | In stock, immediate despatch |

I-Lighter - UK - 48's - Flint Lighters 48s£6.99

| | | |
| --- | --- | --- |
| | | In stock, immediate despatch |

I-Lighter - Weed/Leaf - 48's - Flint Lighters 48s£6.99

| | | |
| --- | --- | --- |
| | | Low stock, immediate despatch |
Leave a review
Want to leave a review?
Fill in the form below to submit your review